This article answers a question of Jean-Louis who search for running shoes a foot for 2 or 3 workouts per week without any chrono. You will find data sheets, photographs, and my advice.
Regularly, through this blog, we receive many questions on sports nutrition, training or outdoor equipment. We often respond by mail, and if it obviously benefits a person, we are a little frustrated that it does not benefit the largest number. We have decided to create a topic Q & a, questions and answers.
Running shoes walk: the problem
I moved in the spring and I live now at 300 metres of a large wood (in the Essonne North & adjacent 92).
Therefore, I am back to running and I take real pleasure to run in the Woods / path (sometimes with stone). I also run on bitumen to make junctions or to return.
I am currently running with shoes of handball which have 5/6 years. A co-worker told me that I had to change for a good pair, because I feel a real difference in comfort…
I confess that on long rides, I have the side outer knee that pulls me severe overnight :/
However, I am a bit lost in the face of the bloated supply of different brands… That's why I defer to your advice.
So I'll keep my good old handball shoes for my workout sessions that I practice several times a week.
weight: 69 kg
size: 1.75 m
frequency: 2/3 times a week
1 good run on Sunday of 10 mini km (let's say between 10.5 km/h & 11.5 km/h according to the distance…)
1 or 2 run on 6 km at a more steady pace during the week (12.5 mph)
budget: € 100-130
So my questions are the following:
To what running footwear can I direct me? Pairs that can be used were winter and on road and trail so… What are the benefits of each?
I don't have soles.
I have not consulted of Podiatrist or consulted doctor or physiotherapist.
The knee pain manifested that down the stairs the next day and she's been gone.
In my outings at regular distances (between 6 and 13 kms), I don't have a particular pain apart from the fatigue of the muscles.
No competition, marathon, semi in seen, it doesn't interest me particularly.
However, I will not seek to exceed the 15 kms or very rarely, so the sessions should not spend 1 h 30
Thanks in advance for your answers.
Jean-Louis
Running shoes walk: prevention!
Before present models of running shoes suitable for the practice of Jean-Louis walk, I would like to highlight a few points which challenge me in his presentation.
So, I'm sorry, this will lengthen the article
Running shoes walk: each his sport
One of the first tips I give in my program ' How to choose shoes that are good for you ' is to turn exclusively to running or trail shoes.
In the case of Jean-Louis, handball shoes are not at all suitable.
Each sport has its physical, mechanical and technical constraints. For example, in handball, not a lover of this sport (especially me I love!), you'll notice that the racing players are not linear, there are changes of direction, jumps, a lot of lateral movement…
The equimentiers adapt to this practice to offer products and technologies they deem most effective in this sport.
Running shoes walk: check-up to make
This Council is also reflected in my program on running and trail shoes .
When you practice a physical activity, it is important to make a chek-up when starting, or at least once in the year.
There first your doctor of sport. Besides, if you make the competition, you will not be able to escape.
In running, for me, there is a second visit to a health professional, it's the sports Podiatrist, who will determine if you not are not subject to a big pathology or 'default' required to wear insoles.
And if Jean-Louis had followed these points here, he would have been warned that practice running with handball shoes was not at all advisable.
Running shoes walk: options
Jean Louis short 2 to 3 times a week, does no competition, and so wish to rather versatile running shoes: roads and railways.
Just a small clarification concerning one of the requirements of Jean-Louis which he gave me through our email exchanges: he wants shoes that hang in the mud or when it's wet, and also in the slopes.
The 'mixed' shoes road and railways will have not the same hook as shoes trail. He must know. Either we are moving toward a pair in each branch, either we choose compromise and we agree to lose traction or effectiveness on certain points.
Foot running shoes: Saucony Omni 14
Foot type: universal/pronator
Use: Training/Competition
Surface: Road/path
Rider weight: total weight
Weight of the shoe: 318 grams
Drop: 8 mm
The outsole presents a rubber IBR + for excellent resistance to abrasion
Its bidensite located at the midfoot foam is there to control pronation and bring stability.
The technology SSL EVA (Saucony Super Lite EVA) is a mixture of EVA that maximizes rebound and resistance without burdening the shoe.
The inner of the Saucony Omni 14 running shoes sole is removable for hygiene issues.
They have reflective elements to secure your workouts at night or when the Sun weakens.
They are sold 140 euros on average, but with our discount codes, we enter the budget of Jean-Louis.
My opinion: We are in the presence of a comfortable shoe, not too heavy compared to the weight of Jean-Louis, and which will bring stability and security in his discovery of the race walk.
Running shoes walk: Hoka One One Bondi 4
Foot type: universal
Use: Training/Competition
Surface: Road/path
Rider weight: total weight
The shoe weight: 300 grams
Drop: 5 mm
It is difficult now to escape from this brand, making the amortized niche are main selling point.
Curved 10 °, the Hoka One One Bondi 4 Shoe promotes a roll of the foot.
The outsole is reinforced by a durable rubber that provides resistance against abrasion.
They are sold 140 euros on average and are available in several colors.
My opinion: light despite the mass impression it gives off, these shoes Hoka have exceptional cushioning and are very comfortable. The downside may be the wear of the outer sole (the low point of the Hoka), but just with 2 or 3 sessions per week, Jean-Louis will have the time to see it coming.
Running shoes walk: New Balance M 860
Foot type: universal/pronator
Use: Training/Competition
Surface: Road/path
Rider weight: total weight
Weight of the shoe: 290 grams
Drop: 12 mm
Shoes New Balance M 860 V5 has a reinforced heel for increased support of the foot.
One of the main technologies of these running shoes New Balance M 860 foot is theAbzorb.
It is made from polyurethane elastomer which aims to break the impact of the shock wave and split it horizontally on the foot.
It is placed in the heel or forefoot.
They are sold 130 euros.
My opinion: 5th model for this series. The evidence of this longevity proves the success she meets with the riders. A very safe and reliable model.
Running shoes walk: Mizuno Wave Ultima 7
Foot type: universal
Use: Training/Competition
Surface: Road/path
Rider weight: total weight
Weight of the shoe: 290 grams
Drop: 12 mm
Of course you find Wave technology in these shoes Mizuno .
They are filled with technology: SR (amortized) Touch, U4ic and U4icX (absorbed shocks and dynamics), SmoothRide (flexibility), Mizuno Intercool (aeration and ventilation), Air Mesh (breathability), Dynamotion FIt (accompanies the movements of the foot), X 10 (sustainability)…
They are sold 125 euros.
My opinion: Mizuno footwear is comfortable and that Mizuno also has dynamic qualities. His drop of 12 mm also turns to the riders not interested in the minimalist trend.
Running shoes walk: Brooks Ravenna 6
I could continue to present yet other models or other brands, but good, good things always have an end (lol), I end up these shoes Brooks.
Foot type: universal/pronator
Use: Training/Competition
Surface: Road/path
Rider weight: total weight
Weight of the shoe: 303 grams
Drop: 10 mm
DBR technology is present to avoid fatigue pronation.
Biomogo DNA technology is an environmentally friendly cushioning system.
She is also supposed to be reactive in the sense that the cushioning and energy return adapts to the weight and the wake of each runner.
Its ventilated mesh upper to keep your feet dry.
These running shoes Brooks Ravenna 6 foot are sold at an average price of euros 135.
My opinion: solid, sober, and as comfortable shoe. It is very stable, with good cushioning and also dynamism. Without being transcendent in a sector, it will ensure properly everywhere.
What running shoes walk would you recommended to Jean-Louis?
If this article on the choice of running shoes foot for Jean-Louis you like, share it on Facebook, Twitter or Google +
Note: The links in this article pointing to I – run or others are affiliate links. If you buy a product from them by following one of these links, I get a small commission that this increases the price you pay. This allows me to continue to offer free content and quality every week. Thank you!
Gallery
10 Best Running Shoes for Women ⋆ Shopcalypse.com
Source: www.shopcalypse.com
How often should I change my running shoes? – Footcare Express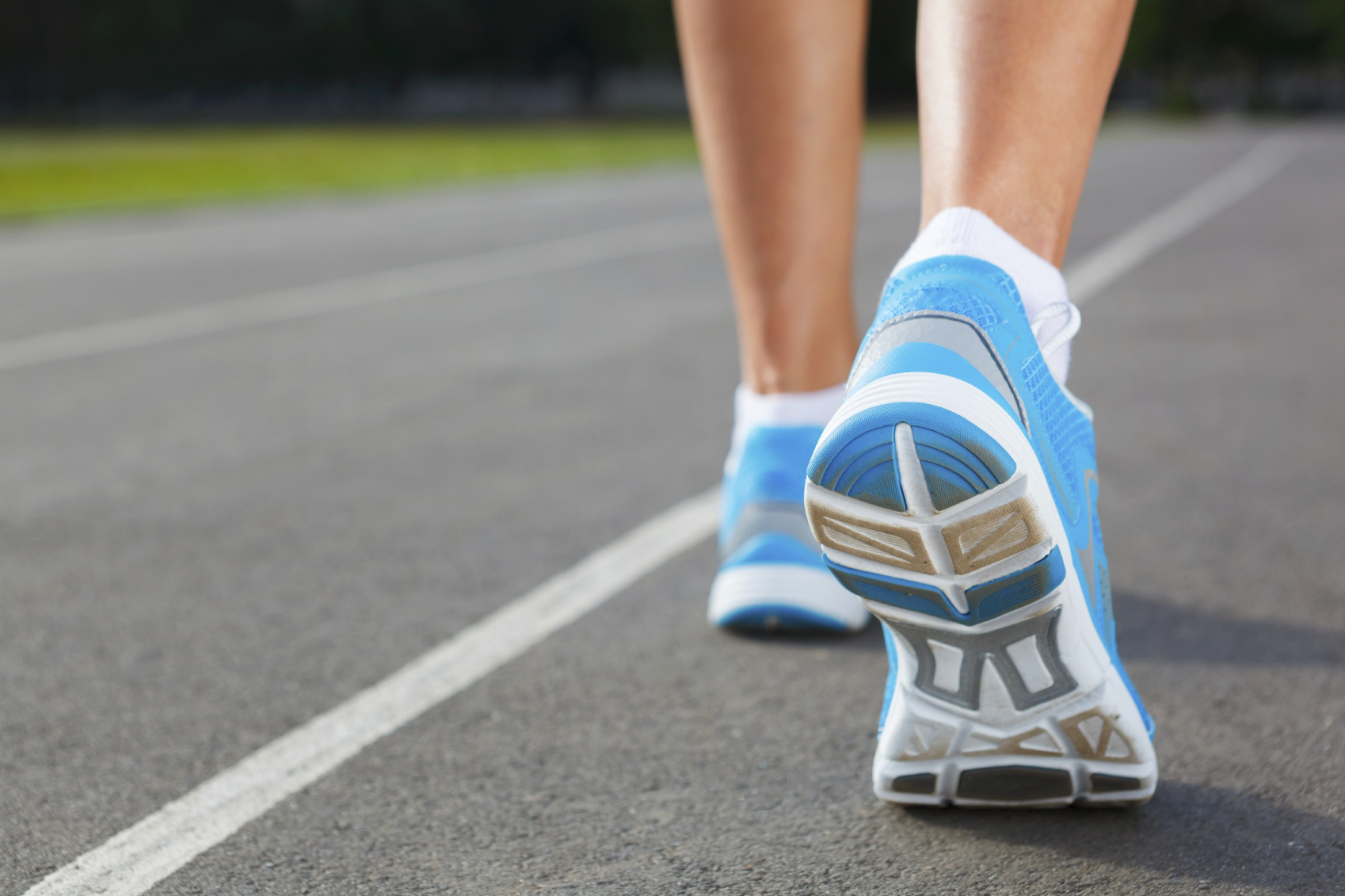 Source: www.footcarexpress.com
Parkour Shoes: How To Choose The Best (Rated For 2018 …
Source: www.workoutgearlab.net
Asics Gel-Kayano 23 Ladies Running Shoes
Source: www.sweatband.com
2018 New Air Huarache Ultra Running Shoes Huraches Running …
Source: www.dhgate.com
adidas Women's Ultra Boost Running Shoes
Source: therunningworks.net
Nike Free 4.0 V2 Wolf Gray / Medium Mens Gray Trainers …
Source: www.freetrainer3-0.org.uk
Nike Air Max 2017 Unisex New Shoes Black White
Source: www.sportsgearnk.com
16 Inspirational Marathon Quotes to Boost Your Motivation
Source: www.runnersgoal.com
Spenco Polysorb Cross Trainer Insole
Source: greatpairstore.com
Kids
Source: cartoondealer.com
Healthy Heart Foods Cartoon Vector
Source: cartoondealer.com
Hope Tech 3 E4 brake review
Source: www.bikeradar.com
Vasque Laces Up for HIKE for Mental Health
Source: www.hikeformentalhealth.org
Games
Source: starecat.com
TYR Solid Micro Bikini Bottom at Zappos.com
Source: www.zappos.com
Magazine Deals (12/15/13)
Source: redefinedmom.com
how to choose running shoes quiz – 28 images
Source: toritoshoes.com
13 Top and Latest Trail Running Shoes and How to Choose Yours
Source: www.runsociety.com
choosing trail running shoes – 28 images
Source: toritoshoes.com