ADVANTAGES OF FAKE NAILS FINGERS
The advantages are more than you can imagine:
– in less than 3 minutes will allow you to have a perfect manicure, completely covering your natural nails;
– are proof inexperienced: even if you've never used, you will notice that you apply simple as it can be easy to stick the stickers in a catalog;
– last long nails, about a week if you can avoid to bathe them too frequently;
– are cheap, with 8 euro will have beautiful nails;
– are not very long, they a very natural look, so they are ideal for those not used to having long natural nails or rebuilt;
– if your nails are ruined because maybe you have the bad habit of eating them, or because it is very fragile, artificial nails will allow you to cover them and even avoid touching or gnaw;
– natural nails are not damaged in any way, do not need to file them and the glue has no effect because it is an adhesive designed specifically for nails;
– take away is easy, just keep them to soak with water hot for a few minutes, and can be removed, if you notice that remain small residues of low glue passing a solvent-soaked spot to remove all traces.
Last, not least,  if you have the nails very short and you can not grow them, fake nails will be of great help, because they protect our nails and allow them to grow. Do not believe us? Here is a photo of the nails after two weeks of use of fake nails!
And what about the disadvantages? Only one found. What is it? Because the fake nails have a sticker on the underside, if you have nails very short , it may remain an area that does not support self-adhesive nail on the natural nail, ie the part that protrudes with respect to the fingertip.
And 'obviously a limiting case, which occurs only if you have nail really very short, because the Fing'rs fake nails are already short, and also provide a non-adhesive millimeter in the final part of the nail.
In the picture you can see the effect you get if you have natural nails shorter than the fake ones. In this case the protruding part is not adhesive, because for about a millimeter the glue is not present.
Being short this type of nail is not recommended to those who have the long natural nails because they would not be covered completely. But Fing'rs has several lines of false nails, including the very long indicated precisely for those that need. Here is a picture of an alternative model of false nails, suitable for those who have long natural nails:
We also suggest that sometimes can be found in the box of nails that are not properly filed, but do not worry in this case, when applied can file them as a classic nail possibly going to eliminate small irregularities.
HELPFUL HINTS
Here are some tips that will be useful:
– after applying artificial nails, preserved those that remained unused in the box, because if during the week you were to pull a nail for any reason, you could use a fingernail parts;
– if during the cutlery applying a fingernail in the wrong way, detach with the procedure laid down (hot water), not torn off the nail risking to feel bad: the package there are 24 nails available, which can pose correct any errors;
– if you were to remove in part the fake fingernail better take it off and apply a nail remained in the pack; In fact, when the fake nail falls off, the glue does not adhere more fully and coagulates creating a thick unsightly and annoying;
– if you are manic precision, and you find that some nail is not perfectly of your size, you can cut them sideways with a scissors;
– when you wear fake nails try to avoid as much as possible to keep your nails under water; This does not mean that you can not wash, but only that it is better to avoid standing soaking in the bathtub, because it would come off! Prefer a quick shower;
– Finally, put your gloves if you have to clean the kitchen or doing work at home: you should do this regardless of the presence of fake nails, but always better to remember!
WHERE TO BUY AND PRICES
The Fing'rs Prints are available now at a suggested price of 8,90 Euro.  You can find kits in the Distributing perfume brand and the best cosmetics departments: Douglas, Sephora, Coin, Oviesse, Lemons, Marionnaud, Acqua & Sapone, LillaPois, and even in supermarkets (Esselunga, Coop, Giant etc.).
If you like the ideas Fing'rs take a look also at decarzioni Nail art Heart2Art!
What do you think of the fake nails? Have you ever tried these sets? They're curious? Waiting for your opinions!
Gallery
3 Ways to Make Fake Nails Look Real
Source: www.wikihow.com
What Are The Advantages And Disadvantages For Gel Nails …
Source: carinteriordesign.net
20 Cool Purple Nail Designs
Source: www.inkyournail.com
20 Cool Purple Nail Designs
Source: www.inkyournail.com
20 Cool Purple Nail Designs
Source: www.inkyournail.com
DIY: 5 Min FAKE Nails at HOME! (NO ACRYLIC) |Kellie Sweet …
Source: www.doovi.com
ACRYLIC NAILS: Gel Nail Polish: How It Works
Source: acrylicnailst.blogspot.com
Artificial Nails- 1
Source: makeupandbeauty.com
Acrylic Nails vs. Gel Nails
Source: www.cyndispivey.com
Best Nail Dryers in 2018
Source: 10topratedreviews.com
462 best Braces and Retainers-Orthodontics images on …
Source: www.pinterest.com.au
pre glued artificial nail
Source: www.burrillandco.com
Orange Shellac Nails
Source: www.fordevr.com
Bright Mint Green False Nails Set of 20 Fake Nails Pretty …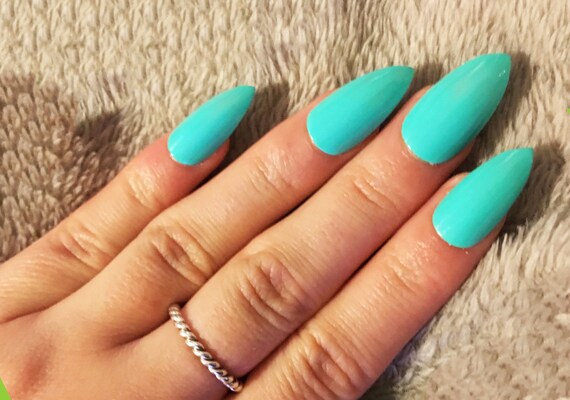 Source: www.etsy.com
Acrylic Nails Southampton: Mobile Acrylic Nail Technician …
Source: knockoutnails.co.uk
ACRYLIC NAILS: Stay With Gel Nails
Source: acrylicnailst.blogspot.com
Acrylic Nails Vs. Gel Nails
Source: nailartmag.com
Fake Nails vs. Nail Polish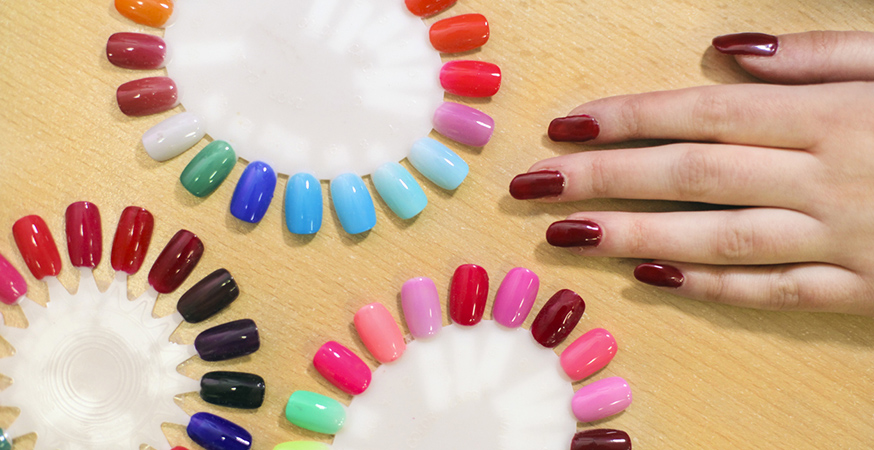 Source: cosmeticsandbeauty.net
ACRYLIC NAILS: Stay With Gel Nails
Source: acrylicnailst.blogspot.com
Top 45 Amazing Light Pink Acrylic Nails
Source: nailartstyle.com