The watches are very useful, not only for being beautiful and striking accessories, but also for showing the time and other functions that contribute on a daily basis, so are a great investment. Want to know how to keep it always in good condition and have a durable good? Is easy! Follow the great tips we've selected:
Frequent cleaning
After use, the watch can accumulate dirt. Such waste may end up damaging the material, or even cause irritation on your skin! So should be removed frequently. Use SOAP and water or alcohol to clean the bracelets, and rub the dirt with a soft bristle brush. In the majority of cases, a damp cloth resolves. Has this tip always as first option.
Avoid keeping it next to magnetic fields
Stop the clocks next to strong magnetism can change your mechanics and cause problems such as delay or advance the hours. To prevent these problems, not leave them close to electronic devices such as speakers and televisions.
Water resistance, but not both
It's not because your watch is waterproof you can dive in the pool or take a shower with him! You should be aware of the amount of bars (3, 5, 10 or more) that your model supports and know how much water it holds. This information normally recorded in the product. Do not handle buttons into the water and make sure that the Crown is well screwed or closest position to watch, so don't go in the water. Also avoid coming into contact with thermal water.
Away from the chemicals
Keep your clock contact with chemical substances or gases. Even cosmetics and detergents can be harmful, like soaps, shampoos, moisturizers and sunscreen. So, even being waterproof, avoid the contact is always good. After the sea or swimming pool bath, wash the salt or chlorine with water.
Temperature interferes
You must pay attention to not let your watch is exposed to very high or very low temperatures for a long period. This can damage the engine or the battery, or even evaporate the lubricants your interior. Make sure the temperature is above 5° C and below 35° c. Watch out for saunas and beaches.
Excessive shocks
It's always good to avoid excessive shocks, right? Avoid strong shocks, drops and scratches on hard or rough surfaces. Be careful if you're practicing any sport, since the chances of this kind of damage is greater — for this, choose appropriate parts to the practice of sports.
Review – Yes, your watch also needs!
Because it is a mechanical device, the clock requires lubrication and adjustments from time to time. The oil is very important for all parts work perfectly and do not wear fast. Therefore, make sure that it is reset. According to Theeliteswatches, some small parts inside the watch can wear off over time and even stop working, being necessary for any trade. Cleaning inside the clock is also made during the review and ensures your functionality. Replace the battery every 3 years or as needed, depending on the model of your watch – but make sure that this change is made correctly, in a specialized site. So the clock stop, replace battery immediately to prevent decay and damage the mechanism.
Don't hesitate to browse the manufacturer in case of problems with your watch, especially if it is still under warranty! Take good care of your part and make sure she will be with you for a long time.
Gallery
Vintage Retro 1997 Zeon Official Merchandise Spice Girls …
Source: ebay.co.uk
Grandfather Watches: 143. Men's Waltham Day/Date Quartz …
Source: grandfatherwatches.blogspot.com
LG Watch Sport Unlocked GSM (Silver/Titan)
Source: www.goodguyselectronics.com
Beauty Tip: Vaseline – Lindsay Skin
Source: letsreviewwithlindsay.com
La Carmina Blog
Source: www.lacarmina.com
Flipper
Source: www.blogarama.com
Royal Pavilion Brighton Vintage Retro Enamel Pin Badge • £ …

Source: picclick.co.uk
CryumbraCat by Majayrick on DeviantArt
Source: majayrick.deviantart.com
2007 KONGSKILDE 4025 VIBROFLEX Tillage in Sheerness
Source: farm.autotrader.co.uk
random thoughts for friday may 28th, 2010 – COUNTRY …
Source: jaydeanhcr.wordpress.com
Metro.co.uk: News, Sport, Showbiz, Celebrities from Metro
Source: metro.co.uk
Prayers for Healing
Source: www.prayers-for-special-help.com
random thoughts for friday may 28th, 2010 « Inside Jay …
Source: jaydeanhcr.wordpress.com
Wearing Quotes
Source: www.quotehd.com
DRONE PRECISION TIMEPIECES MEN'S CHRONOGRAPH BLACK …
Source: www.ebay.com
Adorable And Quirky Photos Of The "MoMo" Twins That Will …
Source: sobadsogood.com
LOT 4 CD maxi BON JOVI lie to me ALWAYS 1994 keep the …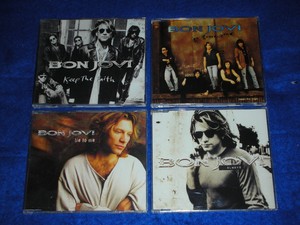 Source: ebay.co.uk
My Scattered Memories Left Me by Simple-shadow on DeviantArt
Source: simple-shadow.deviantart.com
Silver & Turquoise Cuff
Source: theoandharris.com
Ice Skates for Children
Source: www.skimbacolifestyle.com